***Upcoming Events***
See bulletin for more up to date and complete information

GRACIAS / THANK YOU!
Thanks to each and everyone who helps and contributes their
time, talents, and treasures
to make each event a joyous success all y
ear round!
God bless you all ten-fold!
* * *
If you missed the presentation to the parish last year
here is the 1st view of the proposed Community Center
that will include a new larger hall, offices, & classrooms.
The Diocese approved the design & we will be moving forward this year!
Stay tuned for exciting events and more information as it arises.
Join us in prayer for all our projects & for all volunteers
involved as we Faithfully move towards our family's future here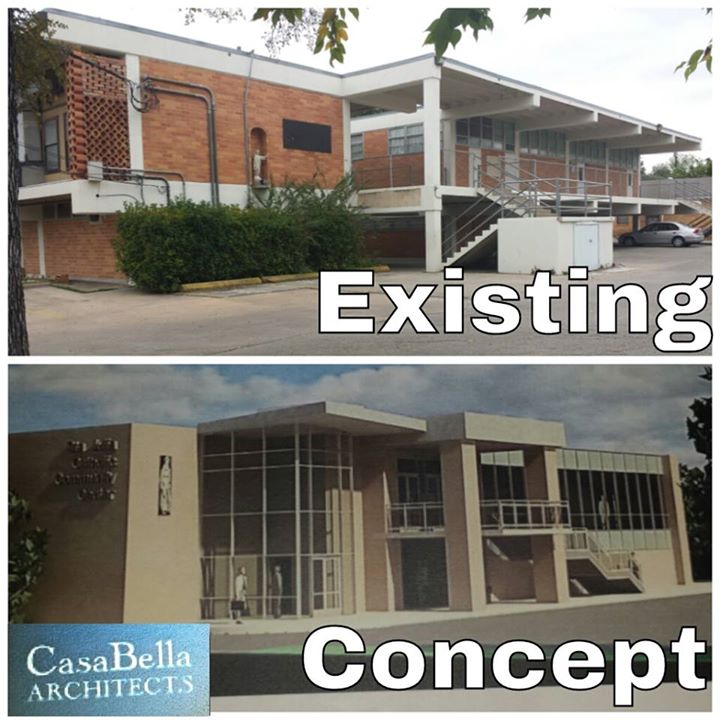 * * *
ATTENTION ALL VOLUNTEERS
Please be sure you have taken the Required EIM Classes (Ethics & Integrity in Ministry)
& that the office has your updated information.
Next class at Sta. Julia:
TBA
Check Diocese website for other classes in the area
**********************************************************************************
**********************************************************************************
WELCOME!
to all visitors to our website and our parish
here at Saint (Santa) Julia Catholic Church.
Interested in helping and/or joining one of our groups?
Visit our group page and check for updates.
Sta. Julia was a saint who served others and felt joy from bringing relief & God's love to all she could. Born of a noble family, she was later forced into slavery & assigned to bring water to the other slaves, but Julia was beloved because she brought a smile & the Lord's "life-giving waters" in her words as well. St. Julia even gained her master's respect.
During her time it was unpopular to be Christian but St. Julia was unwaivering in her Catholic beliefs and practices. When asked to denounce her religion & marry a Ruler of the time, St. Julia persisted to the point that she was beat & killed. She maintained her virginity and her faith, stolen from her master and was crucified in the blazing sun. As she burned and blistered she prayed to the lord for relief and before dying felt the cool relief of water flow over her.
Come often, look around, join us, and invite friends & family.
This website was build just for YOU! We want you to know who we are, what we are doing, where we're located, when we are hosting events (especially daily masses), and why YOU are the only thing missing.
And what is the only thing better than having you as part of the future of family? How about increasing your faith and friendships by helping bring more hearts to our parish? As the saying goes, the more the merrier. Our love is ever growing & we won't turn anyone down. We have a large presence of Spanish speaking Mexican-Americans but we also have varying ages, races, and families from all around Central Texas, but we still won't be complete without you. . We hope to be able to include your name when we count our blessings at every mass.
TAKE A PEAK INTO OUR "CORNER" OF THE WORLD!
<